Giving

Sharing the Good Life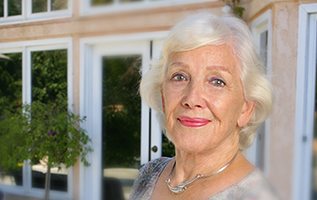 Kitty - "I wanted to make a gift that would take care of others and help me enjoy the good life."

Life moves fast for Kitty, a former airline employee and private pilot. Whether she is lounging at her second home in Arles, France, visiting a distant Greek isle, collecting antique clocks or browsing art galleries, Kitty is always ready to gather the best that life has to offer.

Kitty wanted to make a gift that would help others and keep her moving at full speed. A life estate gift annuity was the answer, allowing her to give her home to Scripps Health while providing her a healthy fixed income. She is able to continue living in her home for the rest of her life. After her life, the proceeds from its sale will support the programs and services of Scripps Health.

The life estate gift annuity is a wonderful way to turn your home into an income producing asset for life. In addition, you could earn a sizable income tax deduction and also receive capital gains tax and estate tax benefits.