Giving

Rewarded for Their Good Deed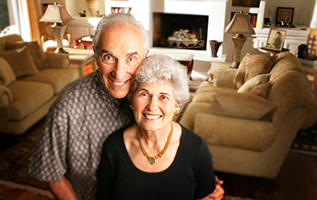 Jere has been a volunteer at Scripps Memorial Hospital La Jolla since 1979. For the past 27 years, the insurance salesman has been graciously greeting patients and visitors at the front desk of the hospital. Last year, they attended a presentation hosted by Scripps Health Foundation's Gift Planning Department where they learned about life estate gift annuities. As someone who owns several properties and loves to support charitable causes, Jere immediately realized that setting up annuity for one of his properties was in his best interest. The annuity would allow him to retain some of the rights to the property and still receive a health income based on part of the value of the home.

"Setting up a life estate gift annuity was perfect for someone in my situation," says Jere, who is originally from Boston and spent several years in Hawaii. "The annuity has allowed me to donate to a great organization like Scripps and increase my income at the same time. It's a win-win situation."

By gifting their home to Scripps for a LEGA, they retain the right to live in their home rent-free and receive income guaranteed for life. After they are gone, the proceeds from the sale of the home will help support Scripps Memorial Hospital La Jolla for its most urgent needs at the time.

"The name Scripps implies quality and I could not think of a better place to support than this organization," he says. "Deeding my property to Scripps was a great fit for me and I am happy to know my contribution will help the company continue to provide excellent services for years to come."

Since Jere and Joyce have enjoyed receiving their income from their Life Estate Gift Annuity, Jere has gone on to donate another property in exchange for a Gift Annuity to benefit the new Scripps Health Cardiovascular Institute.